Although I do recommend that children study over the summer to prevent "brain drain," it is also important that they have fun. Here are 10 non academic activities for kids during summer vacation.
1–Create a collage.
If your children are old enough to handle scissors, give them your old magazines and anything they could cut to pieces and assemble on a blank piece of paper. It's constructive play, goal oriented, facilitates communication, develops kids' imaginations and improves their fine motor skills.
2–Take photos.
If you don't want to buy them a camera, you can allow them to use your phone or the family camera to take pictures as they please. To get them started, you can instruct them to take specific shots. You can ask them to take a picture of their toys, their room, garden, house, etc. Taking pictures helps children develop their creativity, learn to pay attention to detail and develop their identity. It also teaches them accountability as they need to be very careful with the camera.
3–Make lists.
Dictate your shopping list and ask them to write it down for you. Ask them to go around the house and make a list of everything they see that is blue, red, etc. Task them with making a toy inventory or a list of all the movies they have watched. They can also write a list of things they would like to do during the summer.
4–Engage in physical activities.
If you have a garden, ask them to dig in the dirt or build a castle. When I was a child, we used to build bricks from dirt. We absolutely loved it. Encourage your child to ride a bike/scooter/skateboard. Play with a ball, whether it is an organized football/volleyball game or something less structured.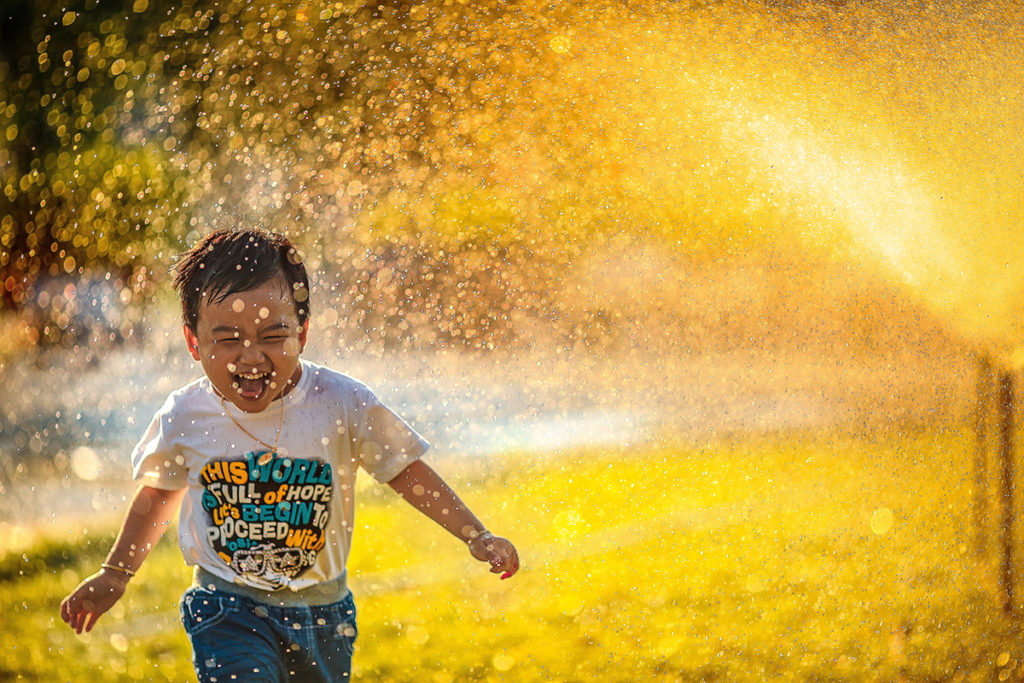 5–Put together a puzzle.
It goes without explanations that this is a great activity for both mental engagement and social interaction.
6–Draw.
Some parents have  special walls for their kids to draw on. You can even paint one with chalkboard paint so they can erase it and start again. Otherwise, you can give them a colouring book or blank paper if they are more imaginative.
7–Read a book.
There are many kids who literally love reading. Go to the local library and choose some books together and let them read at leisure. You can encourage them by challenging them to read a certain number of books over the summer, and rewarding them with stickers as they read every five or ten. Another option are the free books you can find online. For example, Oxford Reading Tree offer a great collection of free books for graded readers.
8–Write a story.
Some kids love using their imagination in writing. Encourage them to keep a journal where they write what they have done throughout their day, or on days they feel like writing. It's great preparation for the new academic year but doesn't feel like studying.
9– Engage in downtime.
This is the time kids just do nothing. They may lie around, stare at the ceiling, listen to music, etc. Many parents fear downtime, thinking that their children must be bored out of their mind, yet child psychologists consider it an important time for their mind to relax and reset their mind and body. Think of it as a form of meditation!
10–Take up a hobby.
Kids can learn how to play a musical instrument, study a new language, learn how to paint, knit, do word puzzles, sudoku, etc.