Here we are:  parents, teachers and students, all indoors trying to make the most of it. As a parent, I bet the expression you most hear is 'I'm boooored!' and you're just wondering what to do.
Here is a list of possible activities that are both fun and educational:
1–'I'm bored Bingo!'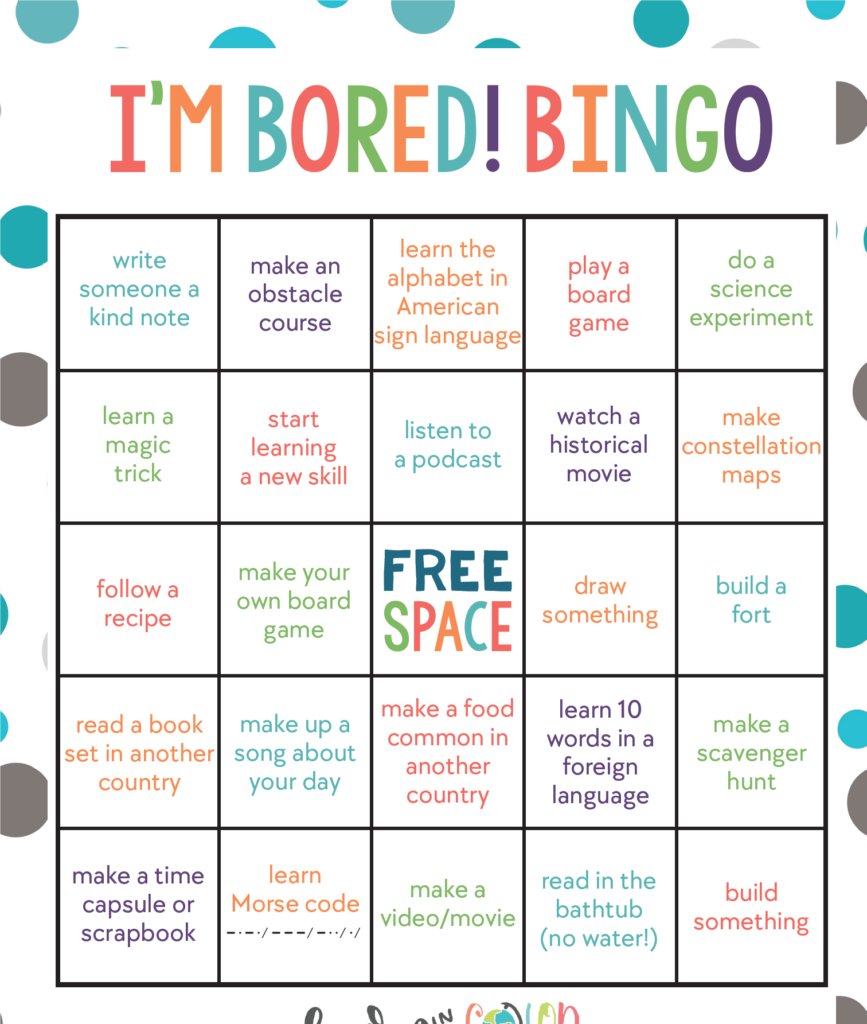 2–Time for board games and card games!
We're playing UNO, Scrabble, Chess, Monopoly and some card games. What do you play?
3–Visit some online museums and talk about the paintings and maybe guess the painters.
Here is a link to museums which have opened their virtual doors to everyone during these weeks of lockdown: Virtual museum tours
4– Twinkl.co.uk have decided to open their page free to parents and teachers around the world.
They have amazing science experiments which are safe and can be done at home. Not only that, but they provide worksheets to go with it. So fun and educative! Here is a sample of what it looks like: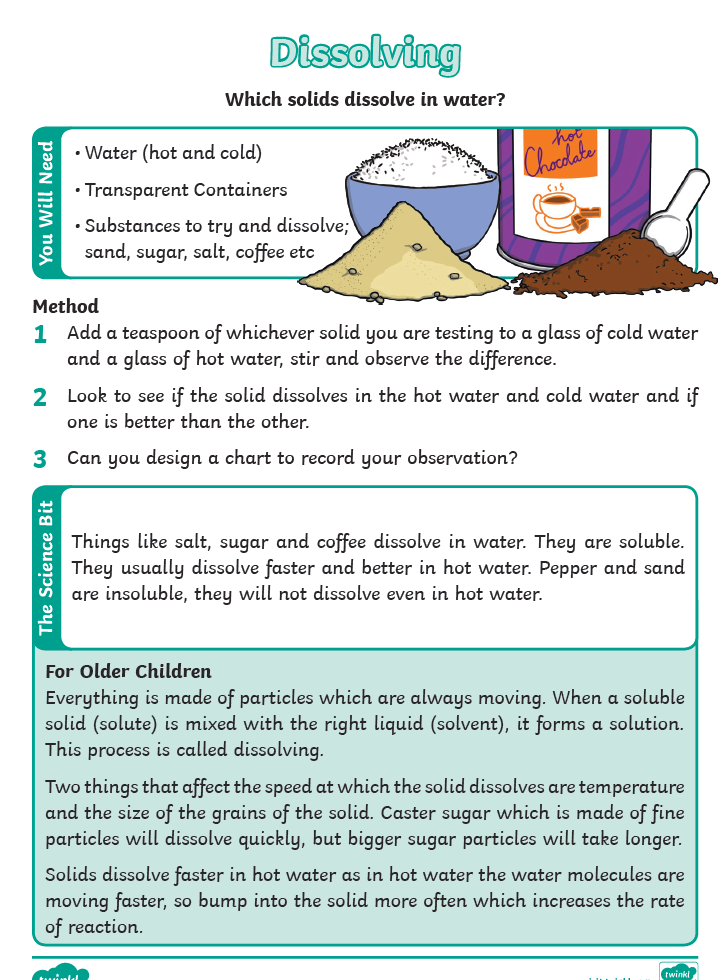 5– Build gumdrops structures.
You need gumdrops and toothpicks. Here is a link to the actual activity: Gumdrop structures
6– Cook, cook, cook!
Here is a list of easy recipes which kids can read (great reading practice) and then make themselves: Easy recipes
7– 1-week drawing challenge.
Here is a list of ideas:
Draw your family
Draw your family car
Draw your grandparents
Draw what you see out the window
Draw green things inside and outside of your house
Draw the cover of your favourite book
Draw your dream house
8– For older children, here is an amazing educative YouTube channel to learn about artificial intelligence, history, biology, engineering etc.
The clips are short, explained by teachers, and Internet safe in terms of language and content: Crashcourse
9– 'Layers of the ocean'
This is a great experiment for older children. It's quite detailed, yet very easy to follow and the pictures and instructions are here. Layers of the Ocean
10– Taste game
Blindfold your children and ask them to taste different candies, fruit or foods they may or may not know.
This is my list for this week. What would you add to it? What other fun activities have you done with your children that are worth sharing?