Expat teachers/educators need many kinds of support to ensure a stress-free and successful school year. This is particularly true when when they move to a new country or school. Here are 10 areas you can investigate to make sure you will get the teaching support you need.
Teaching materials
A great school has all the teaching materials needed for hassle-free lesson preparation. In some cases, a good talk with the previous teacher will ensure a great stock of tried and tested materials which you might be able to use with your own class. A lot of schools provide teachers with passwords to useful online platforms which have a myriad of great teaching materials. In case that's not your situation, click this for FREE materials every teacher can access.
Continuous professional development (CPD)
A great school supports their teachers' development because they know that investment ensures better teaching/learning outcomes. I do suggest surveying fellow teachers to allow them to elaborate on their interests. Often, schools offer ready-made one-size-fits-all CPD which becomes ineffective, boring, redundant, and useful for only a small percentage of teachers.
Peer-reviews
Most schools conduct class observations to ensure they achieve their desired teaching parameters and framework. Peer-reviews/observations are a great way, and certainly less stressful, to get professional, yet informal feedback and prepare for the official visit.
Peer-support
From the very beginning, a great school conveys the communication channels that lead to peer-support. The newcomers know where to go and who to ask when they have trouble finding their way around. There might be team building events to help teachers get to know each other, welcoming newcomer events to accelerate integration or a buddy system, where each new teacher is 'paired' with an existing teacher for support and information.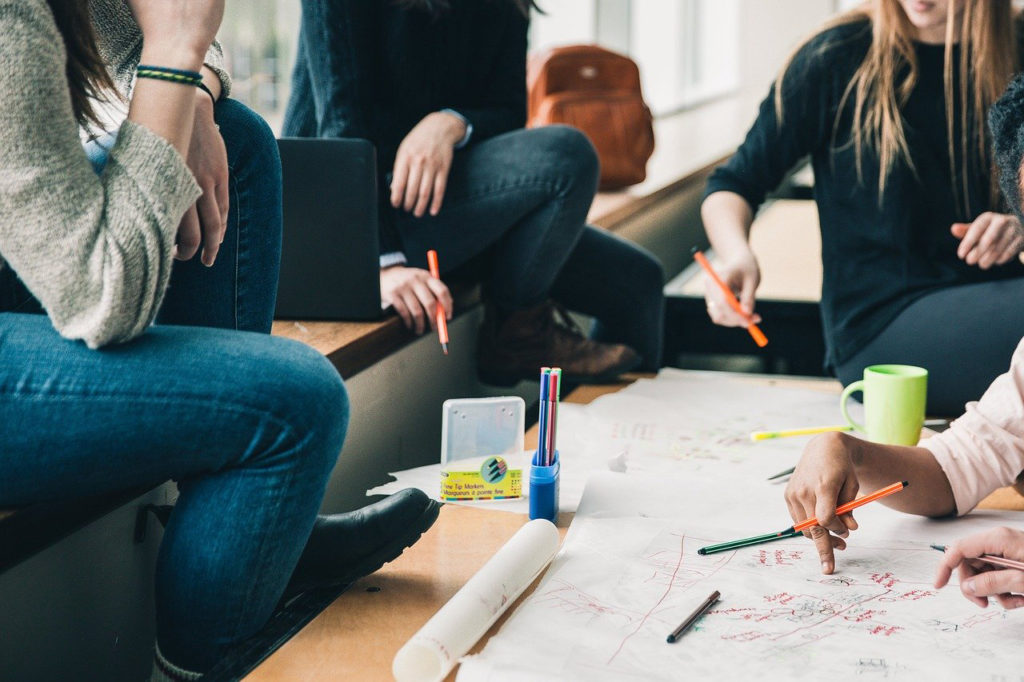 Leadership support
Most of the things on this list are not possible without a knowledgeable and supportive leadership team. I would, however, add 'people's people' managers you know you could talk to and will do everything in their power to accommodate your needs. Managers you can talk to in person and not just online communication. This ensure teachers' well-being support, beyond academic and developmental workshops.
Meaningful workshops
As we've already posted a whole list of great workshops ideas, please follow this link: https://eeeaward.com/teacher-training-workshops/ The only thing I would add to this is the effective use of digital platforms, just in case the present pandemic hovers around for a while and we need to keep distance teaching/learning.
Immigration paperwork support
A great school knows how stressful paperwork can be for new teachers to deal with when adjusting to a new country, culture and school and therefore has successful methods and logistic resources to help teachers find accommodation, getting their work visas, driving license sorted and police clearance.
Supporting teachers in parents-teacher conflicts
All teachers want to know if management will enforce school procedure and they'll get the support they need for the action they consider best for solving a conflict. A lot of schools might step over a teacher's authority out of financial reasons, fear of bad publicity, online trolling, etc.
Health and safety
What else could I add here in the year of global pandemic? All schools should have safety regulations in and out of classrooms as well as at home. They should provide health insurance which covers all aspects of life abroad and give good medical contacts that can aid in a variety of possible health issues.
Positivity and a desire to go to work
How can a school ensure a low teacher turnover? By taking care of their teachers, not only academically and while on school premises, but while they try to find their way around at the weekends and when they might be missing their families and friends back home. Great schools encourage conversation and check on their teachers not just in their capacity as leaders, but also as friends.