This is a general list checklist for expats leaving. It has the most important things to consider when leaving a country to either return home or move on to a new destination. Certain things/documents might differ from country to country. However, here are the things to take into account for a smooth transition.
9 months in advance
✔ School
If your company does not have an agreement with an international school, this is the time to start looking for one.  Ask Excellence in Expat Education about the best school in the region and apply for a place. Find out if your kids will be assessed in person, This is important because certain schools won't guarantee you a place unless they assess your kids' academic knowledge. That might mean that you actually have to travel to book the school. During the present Covid19 pandemic schools assess online. It will be interesting to see how they proceed post-pandemic.
✔ Accommodation
Make sure you know the terms of your contract and give the landlord enough notice of your departure so you can cancel your contract on time and recover your deposit.
✔ Pets
If you are traveling with pets, make sure you find out everything to enable a smooth voyage. This ranges from necessary documentation and vaccinations to possible quarantine. Also, make sure that the airline you chose to fly with allows pets on board (or not) and under which conditions.
6 months in advance
✔ Housemaid/Driver
This is the time I'd inform my help about our move and decide on a plan for their future. They might prefer to continue working in that country, in which case I'd start looking for a family for them (I'd be helping them find a family but let them choose who they'd prefer). Visa transfers can take time, and often only possible if there is a family ready to accept the transfer. Should your help decide not to continue working in that country, I'd need to find out the terms and conditions of end of work contract. Do I need to pay them a gratuity? Do I need to pay their repatriation flight? Can they choose the airline and the dates? Should they leave before us? What documents do they need from us to ensure their eventual return to the same country, should they wish to do so in the future?
✔ Money
Do you have a bank account? Saving account? How can you transfer your money back home? Can you keep the money in your present bank account as a non-resident? What are the tax implications of transferring money back home? What documents will you need to certify ownership?
3 months before departure
✔ Car
What possibilities do you have to sell the car? Do you have to advertise it? Take it to a car dealer? Expat groups for buying/selling cars? Discover market pricing and the expected time to sell it. Start advertising.
✔ Work
Most contracts require at least 3 months' notice. Unless you move within the same company, this is the time to inform your manager.  Find out whether you need any papers to cancel your bank account. Inform yourself of your gratuity rights or any other end of contract benefit. Allow yourself at least a week or two between finishing your work and the actual departure. This will give you time to pack and sell everything, without the pressure of going to work and moving houses on top of that.
✔ Bills
Make sure you know the right time to end your utility contracts.
✔ Telephone line/bills
Whether landline or mobile, if you have them on contract, you need to find out how long in advance you need to cancel them. Nothing happens on the spot, so it's advisable to find out what documents you might need to provide. Once I remember not being allowed to cancel anything myself because all the documents were in my husband's name. That meant that my husband had to take a day off to finish these tasks himself.
✔ Moving company
Some companies provide an option, other companies let you choose one. Find out your options and ask for quotes. The best companies are the ones recommended by others who have moved recently and can share their experience.
✔ Pets
You should start buying a crate or whatever transportation unit needed for their flight. Have their passports made and maybe book them into a pet hotel if they need to stay in quarantine before departure.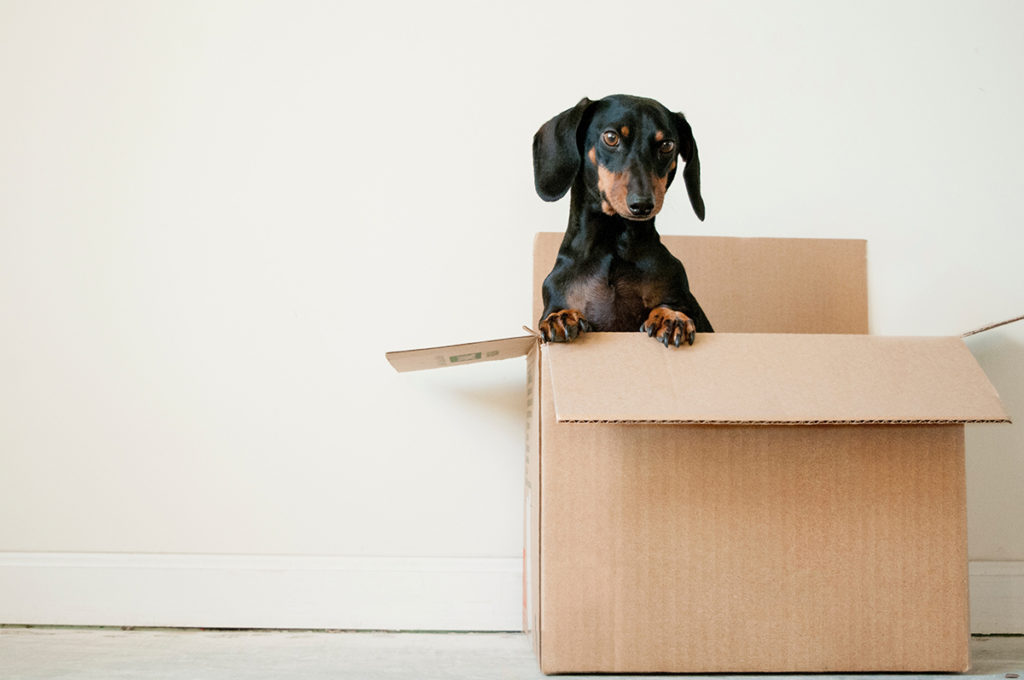 ✔ Medical/Dental record
Make sure you get a copy of everything done in this country as such information might be essential for the continuity of a treatment elsewhere.
✔ Selling items
Start selling items you can do without for the rest of the time in the country. Or find a charity organisation where you could donate unwanted stuff.
✔ Bank/Loans
Pay off your debts, start cancelling credit cards and paying off your loans. Make sure you keep a bank certificate indicating your clear record.
 ✔Police record
Many companies may ask for a Certificate of Good Conduct. If so, make sure to ask for one before leaving the country as it's easier to get it before you leave.
✔ Repairing property
Should you have to do any repairs to your current accommodation, now is the time to get a quote and start repairing.
✔ Flight
Make sure you ask the airline company for the cost of excess baggage as you might end up with excess and need to budget for it.
✔ Insurance
You might have to cancel a policy or transfer it to another country. All this information takes time, so it's better to start early.
 ✔Residency visa
Most companies will deal with this themselves, in which case you might need to get a certificate that it has been done. In case that doesn't happen, you need to cancel the visa yourself.
Bon Voyage! Adieu and all the best!