1- Prime location
We recommend the school to families of diplomats, expat and local families living in Zamalek, 6th October, Dokki, or Sheikh Zayed. Buses are available for commute to and from these areas.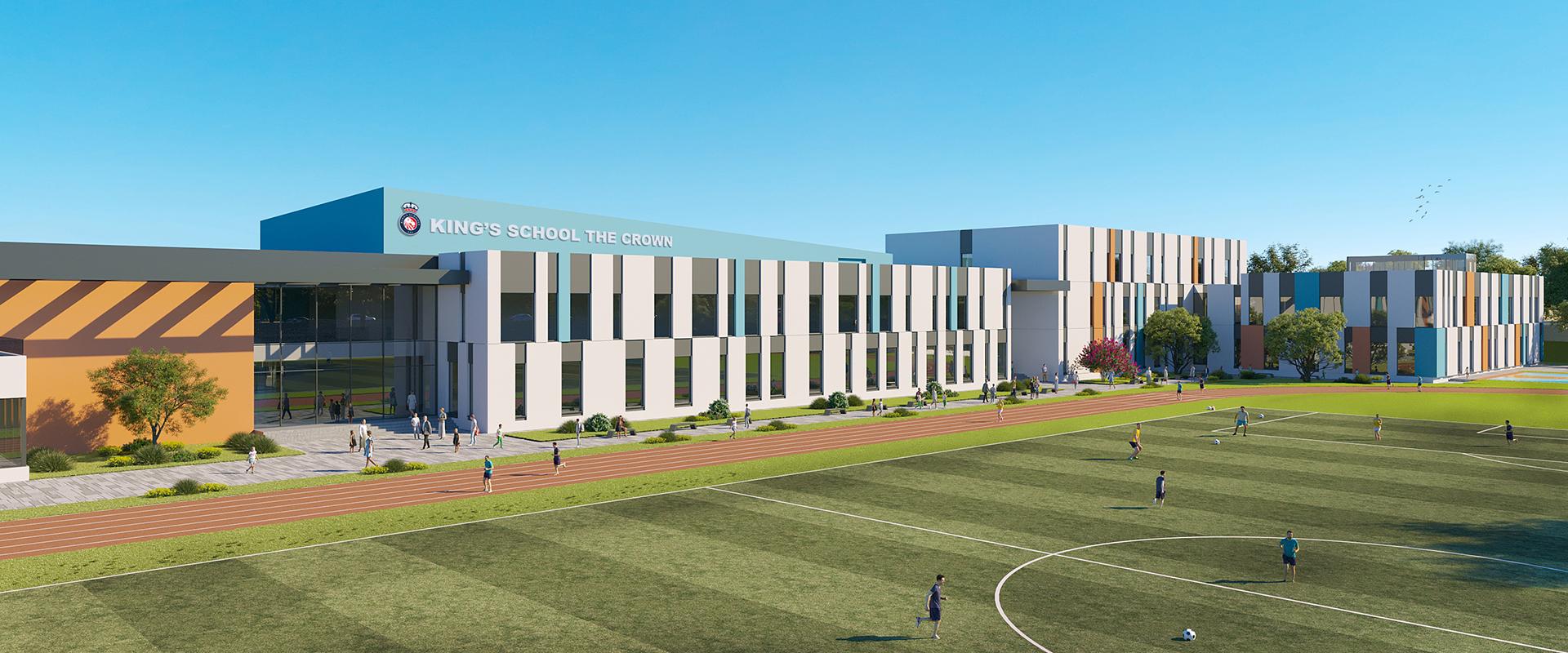 2- 3 months to 18 years old
King's is the first top British school in Cairo to cater for children from Infancy through to Pre-University Years. For the year 2023-2024 admissions start from two years old up to Year 9.
3- Qualified Specialist Subject Teachers in ALL subjects from Year 5
This approach allows students to study the school subjects based on their level of proficiency, ensuring that they are appropriately challenged and supported. For instance, a Year 5 student may study Maths at a Year 6 level if they have reached that level of mastery, while simultaneously focusing on English at a Year 4 level if that aligns with their current set of skills.
4- State-of-the-art facilities
King's is the only school in Cairo with a FIFA certified football field as well as full size courts endorsed by ATP and a 400-meter running track approved by IAAF. They also have an indoor sports hall, and a 25- metres swimming pool.
5- Guaranteed place at boarding schools worldwide
When students study at King's School the Crown, they become part of the Inspired Group of schools which offer a guaranteed place in any of their boarding schools. Parents who might opt for boarding schools can rest assured that their children continue their education at the best possible institutions.
6- Hot meals are included in the school fees
Early Years and Foundation students are provided food as part of their school fees.
7- An accelerated program for gifted students
King's School plan on running a program for gifted students called Gifted and More Able. It is meant to encourage and support gifted learners to reach their maximum potential.
8- Summer camps
Beginning in 2024, King's School will offer a wide array of summer camps within Egypt as well as abroad in collaboration with the other schools in the Inspired Group.
9- External board of directors
King's School the Crown is led by experienced international leaders in education. They do not depend on a group of school parents or local ownership, which ensures professionalism and stability.
10- Inspired Group collaboration
The global group of over 85 schools across 6 continents combine on a weekly basis for student competitions and collaboration, as well as teacher development, child protection and safeguarding training.
For any further details, please contact senida.kiehl@eeeaward.com